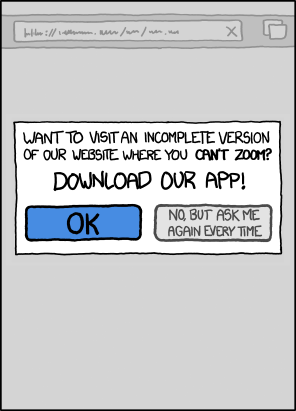 Do you get upset when a website constantly asks you if you want to download the app version of the site?
A new xkcd comic tackled the issue (embedded above), showing one of the major problems facing both app creators and app users.
If you want to make sure your site is mobile-friendly without building an app, check out our How To Make Your Page Mobile Friendly post.
New Career Opportunities Daily: The best jobs in media.
About Autor:
Leave a Comment